Si pudiste llegar a tiempo para la clase en vivo en Periscope del Martes, pues ya más o menos tienes una idea del tema que estamos tratando en este post. Antes de iniciar, quiero agradecer a todas las personas que estuvieron allí y por su apoyo💚. Ahora sí, comencemos:
El ISO es la sensibilidad hacia la luz de la cámara, más específicamente del sensor – que está compuesto de pixeles que captan dicha luz.
A diferencia de como te explicaba con la apertura y el número F, que cuando tenemos un número menor indica mayor cantidad de luz; con el ISO es menos difícil confundirse ya que sí podemos relacionar el número con el nivel de sensibilidad.
El ISO generalmente va desde 100 (en algunos casos desde 50) hasta 1600, 6400, 3200, 12,800 ó números mayores, dependiendo del modelo y qué tan moderno sea tu equipo.
Si utilizamos una sensibilidad de 100 VS utilizar una sensibilidad de 800, en el primer caso estaríamos trabajando con una sensibilidad menor hacia la luz.
Sin embargo, algo que es muy importante tomar en cuenta es que, aunque utilizando sensibilidades mayores obtenemos imágenes más iluminadas, esto también va a significar 2 cosas:
Si te encuentras en un lugar donde la claridad es suficiente y subes mucho tu ISO, vas a obtener una mayor exposición y menos definición o nitidez en la foto, es decir, corres el riesgo de que la foto se sobreexponga o se queme y que los objetos fotografiados pierdan definición.
Si te encuentras en un lugar donde no hay mucha luz y subes tu ISO para compensar, lo que obtendrás como resultado es una foto con ruido.
El ruido es ese grupo de puntitos o granitos que se forman en la foto producto de los pixeles de la cámara tratando de ser iluminados.
Mira la serie de fotos de abajo para que comprendas de manera visual lo que el ISO puede hacer en tus fotografías y responde la siguiente pregunta: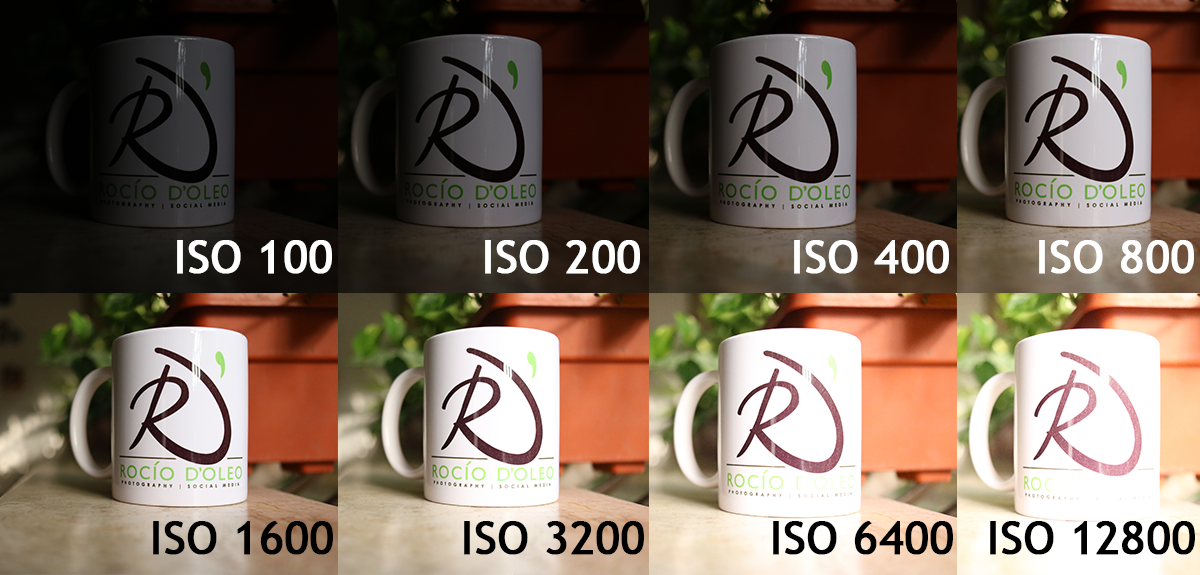 ¿Cuál es el número ISO más recomendable en esta situación?
Comparte este post con tus amigos fotógrafos y ayúdales a ampliar su conocimiento. Sharing is caring
¡Qué tengas un excelente resto del día y nos vemos en la próxima semana!💚
Why you should choose your ISO
If you caught me for our live Periscope class on Tuesday, you already know a little bit about the topic we're talking about today. First of all I wanted to thank every single one of the people who attended and showed their support💚. Ok so now, we can start:
The ISO is the sensitivity that the sensor of your camera (which is made of pixels) have to the light. These pixels capture the light and your ISO controls how sensitive the sensor can be to receive light.
Unlike how I explained in my last post about the aperture and the F number, with the ISO you can associate the number with the sensitivity of the sensor. What I mean is that it is less confusing because in this case you can actually say that the smaller the number, the smaller amount of light you're going to get in your shot.
Generally speaking, your ISO can be as smaller as 100 (or in some cases 50) and as bigger as 1600, 6400, 3200, 12800 and so on, depending on how modern or advanced your camera is.
If you're working with ISO 100 your camera is less likely to perceive the light than it would do if you were using a 800 ISO.
However it is very important for you to remember that, even though high ISO numbers can help you with the lighting, using them also means two things:
If you're in a setting were there is enough light and you bump your ISO up, you're going to get more exposure, and a less defined photo. What I mean by this is that what you're photographing is going to end up looking overexposed and less sharpened.
If you're in a setting where there ISN'T enough light and you bump your ISO up to compensate, what you're going to get is a noisy photo.
Noise is the name that is used in photography to define those little dots that you get in your photos as a result of the pixels of your camera's sensor trying to capture the light as much as they can.
Take a look at the series of photos below so you can understand visually and then answer the following question: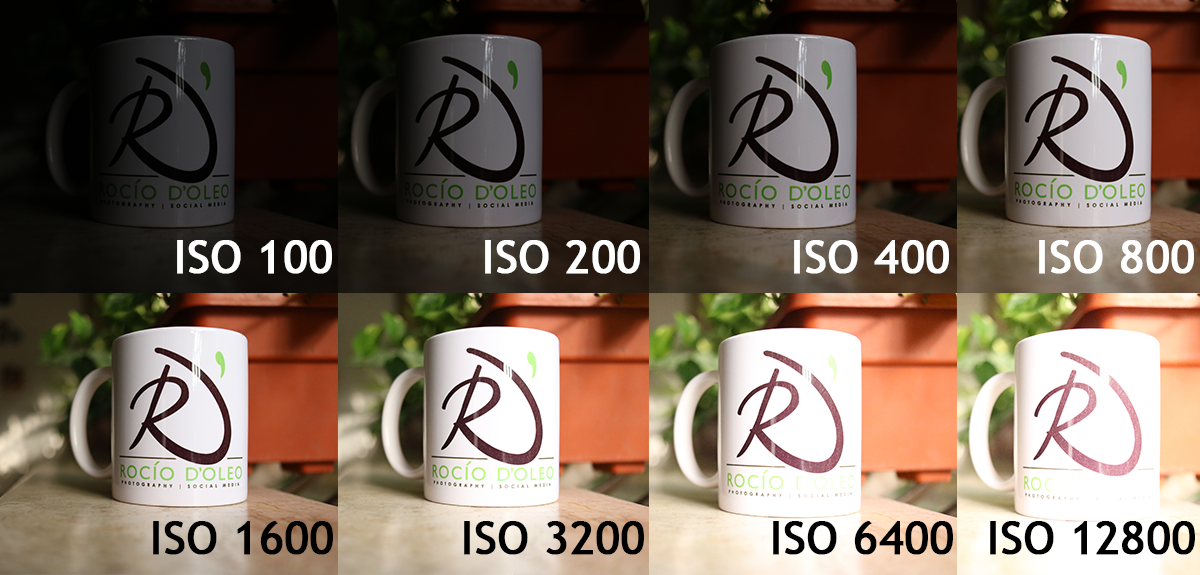 What is the best ISO number for this situation?
Share this post with your photography friends and help them get better at their photography. Sharing is caring
Have an awesome rest of the day and I will see you next week!💚